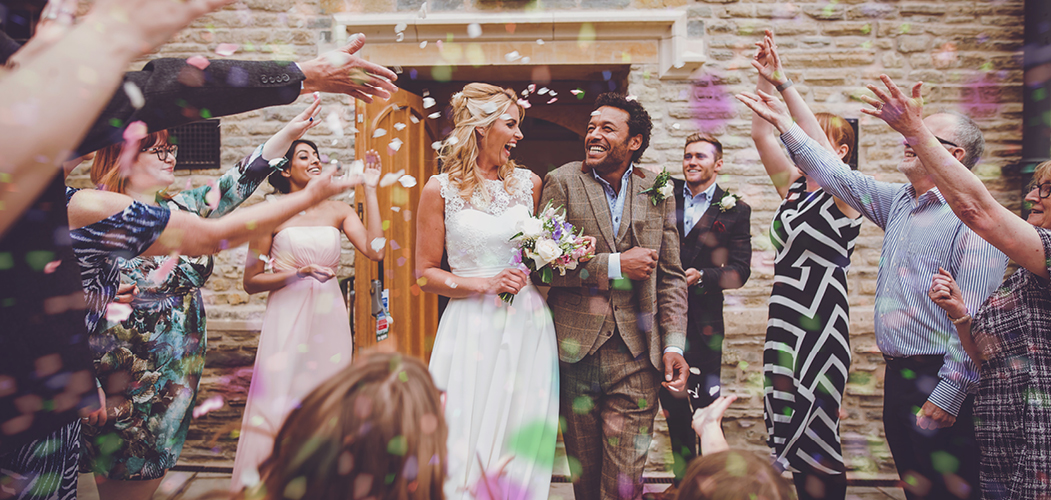 Our theatre has been host to countless love stories. Now yours can take centre stage with unforgettable wedding ceremonies and receptions at the Palace Theatre. Personalise your day and have fun with all that the theatre has to offer, from spotlights for the bride and groom to usherette trays with ice cream for guests.
Alternatively, our sister site The Tudor Hall offers a historic start to your happy ever after. Handsome and vast, the Hall is adorned with high ceilings, original beams and tall, elegantly piped windows. The adjacent Tudor Courtyard offers the option for outdoor BBQs, games and more on its expansive patio and lawn.
Our wedding and events team also look after the stunning Newark Castle whose majestic walls could be the perfect backdrop to your big day. With options for weddings under the romantic bandstand in landscaped Victorian grounds or within the historic grandeur of the Castle itself, in the atmospheric undercroft, let this incredible monument lend its remarkable past to the celebration of your future.
The guiding hands of our friendly, detail-oriented team will ensure your event runs smoothly and that your mind stays clear of stress and full of celebration. We can provide drinks, bar and welcome staff and will liaise with any of your suppliers to make sure everything flows easily.
To begin your journey with us, contact our Wedding Co-ordinator and events team on weddings@nsdc.info who can advise on the ideal spaces for your event as well as pricing and availability.