Our Heritage
Getting involved in heritage has the power to enrich our lives and offers the chance for communities across Newark and Sherwood to discover objects from museum collections which are not normally on display. Our Heritage celebrates the stories told by some of over 95,000 objects in our museum collections and will happen in venues across the district including Newark, Ollerton, Edwinstowe, Rainworth, Bilsthorpe and Clipstone.
Join us throughout September 2023 to January 2024, for the following FREE activities:
Every object tells a story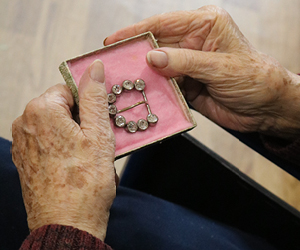 For older adults.
Up to 60 minutes.
An interactive reminiscence session for Care and Residential homes across Newark and Sherwood. We will bring objects from our collections out for residents to touch, make connections with and talk about memories.
Weird and Wonderful Objects
For 7-11 year olds.
Drop-in sessions, booked in advance or on the day.
Be curious and discover the weird and wonderful world of heritage. An interactive session with games What's in the Box and Play Your Cards Right. Draw, make and label your own object to add to your collection.
The History Quiz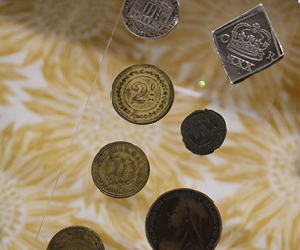 For adults.
A fun quiz that can be played in pubs in the local area or community groups. This includes mystery object and local history questions delivered in a quiz and game format by one of our heritage facilitators.
Creative Craft workshops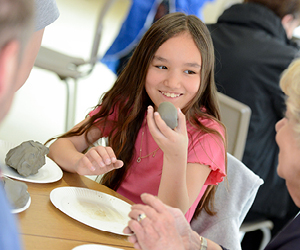 For children 5-11 years and parents/carers.
Practical craft sessions where you can have a go using traditional techniques to create something unique to take home. Each session will be inspired by museum objects and the stories they tell. Themes include:
Decorative ceramic bowls and tiles
Cyanotype photography
Victorian Christmas cards
Rattle, Roll and Rhyme – Stories from the museum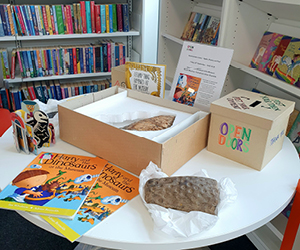 For 0-5 year olds and parents/carers.
30 minutes.
Enjoy picture book adventures of Lost in the Toy Museum, Christmas in the Toy Museum and Harry and his Dinosaurs at the Museum. Singing and rhyming for young ones with objects to discover for parents and carers on themes explored in the picture books.
To find out what's on near you, check here.
If you are a community group, residential care home or local history group we would love to hear from you especially. If you would like to find out more about what is happening in your area or to book a session, get in touch with Tom on 07355 675101 or tom.cable@newark-sherwooddc.gov.uk.