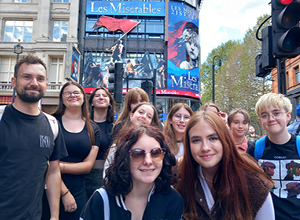 The Creative Influencers are an enthusiastic and creative group of teenagers from the local area. They meet monthly to help improve access and opportunities for young people to engage in arts and culture in Newark. In the last few months, they have volunteered at Scarefest; a fundraising event for Children's Bereavement Centre, created festive decorations for the upcoming Christmas trail and even searched through the archives to curate their own Autumnal gallery in the museum. They have big plans for 2024 including exciting sports programmes and more accessible resources for museum visitors from other countries. For more information or to apply to be a part of the team (applicants must be 13-17 years old), please contact tom.cable@newark-sherwooddc.gov.uk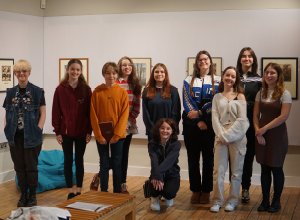 The current 'Autumn' exhibition in the gallery was curated by the Creative Influencers with the support of the curation team at the National Civil War Centre. They visited the Resource Centre and searched through the archives to find artwork and artefacts linked to the theme of 'Autumn'.
Nottingham Cultural Visit
In November the Creative Influencer's went on a cultural trip to Nottingham! One of the activities for the day was to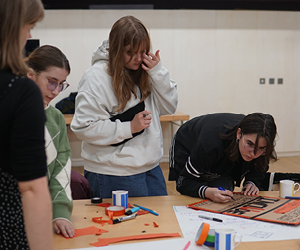 create some thought provoking signs!
Here's what Lena, one of the Creative Influencers, thought about the workshop they did at Nottingham Contemporary: 'After visiting the galleries, we created a manifesto about inclusivity between people from different countries so that our country can be accessed by all. We find this to be an important topic as art should be enjoyed by all'.